< Back to news
VQ Probe 3.0 is available now!
Today we're launching the newest major release of VQ Probe. VQ Probe is a visual instrument for objective and subjective video quality comparison. Try VQ Probe 3.0 now!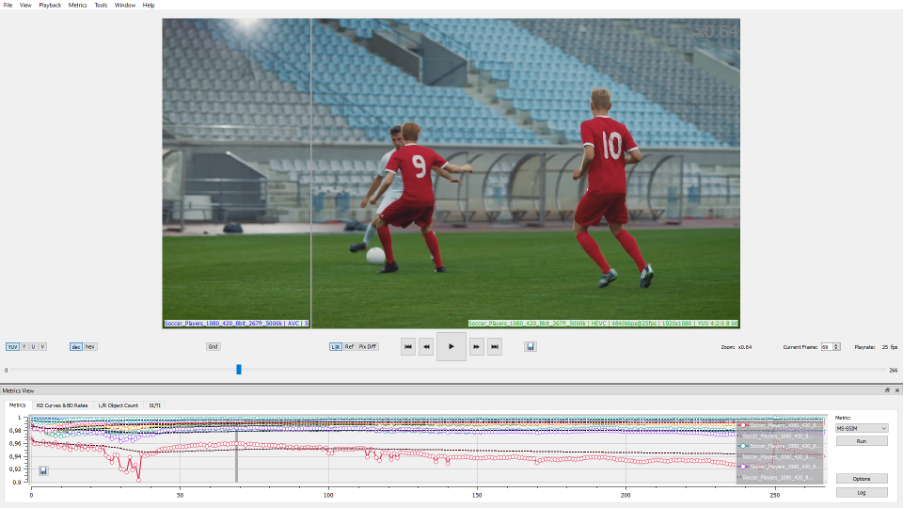 ***
What's new in VQ Probe v3.0
Faster and more flexible calculation
We have added the ability to choose the calculation mode: IPP, OpenCL. These new modes considerably increase the speed of calculations: up to 1.5 times faster for PSNR and SSIM, up to 2 times faster for MS-SSIM (measured on Windows 10, Intel(R) Core(TM) i5-10300H 2.50GHz, 16GB RAM).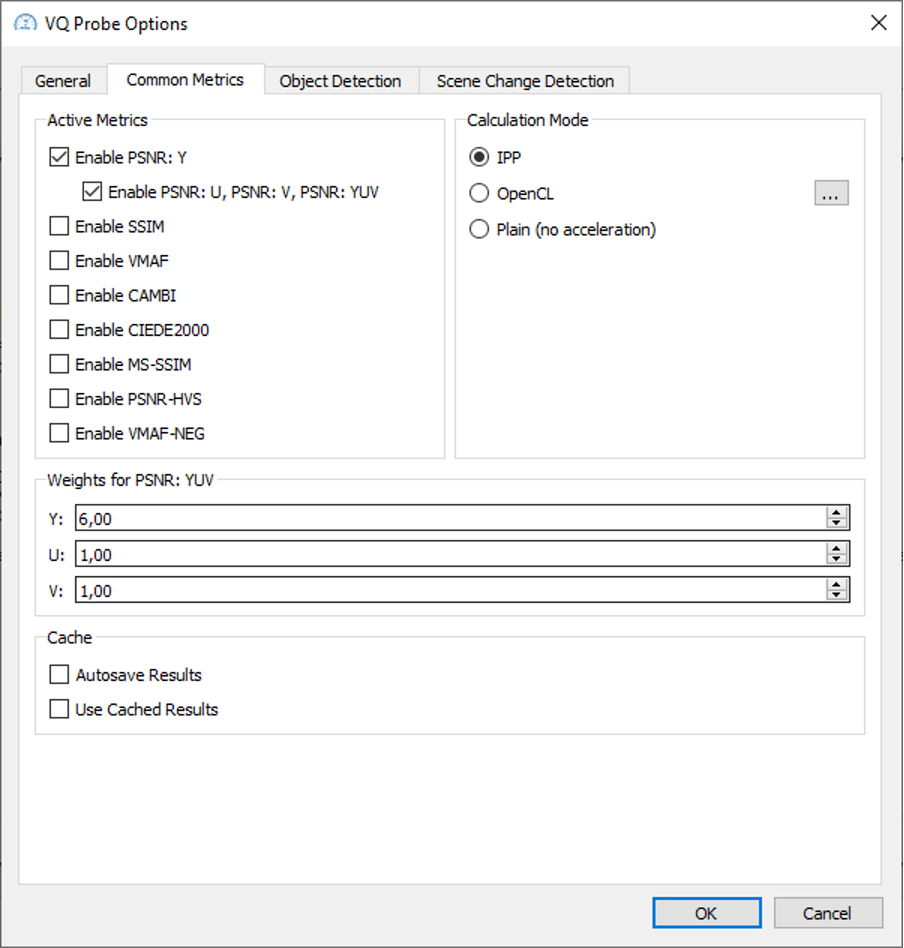 Installer for Windows
On Windows, we have added an installer for our application.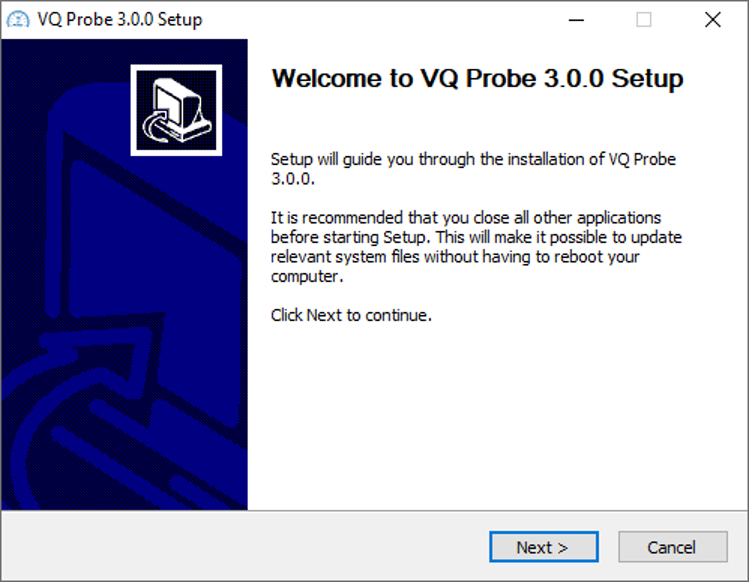 Update Notifier
VQ Probe will now check for updates every time you launch it. If a new version is available, a dialog window will show up. You may either update your VQ Probe or skip the dialog.
Support for uncompressed RGB streams
We have added support for uncompressed RGB streams. VQ Probe supports 24-bit RGB and BGR, as well as 32-bit ARGB, RGBA, BGRA.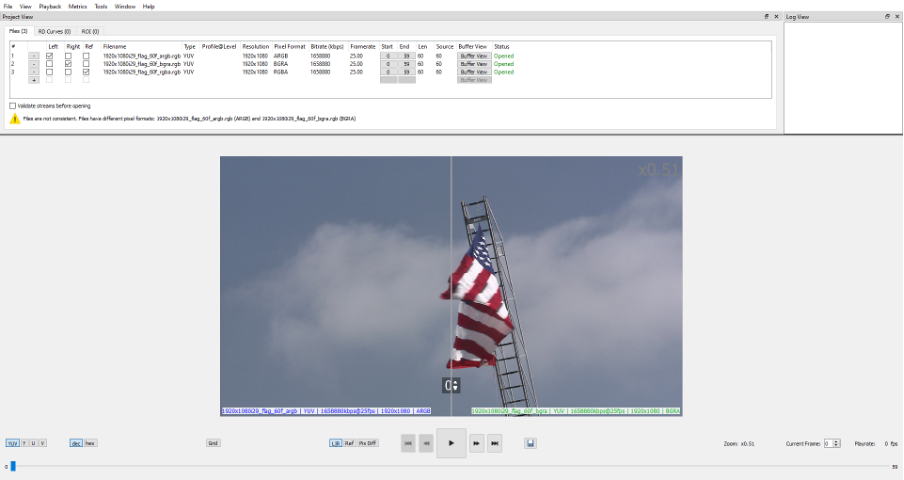 Y416 support
We have added support for the Y416 color space, usually used for video editing codec formats like Apple ProRes and DNxHD (VC-3).
Field Split Mode
In this mode, you can view frames as splitted fields. You can choose either Top Field First or Bottom Field First.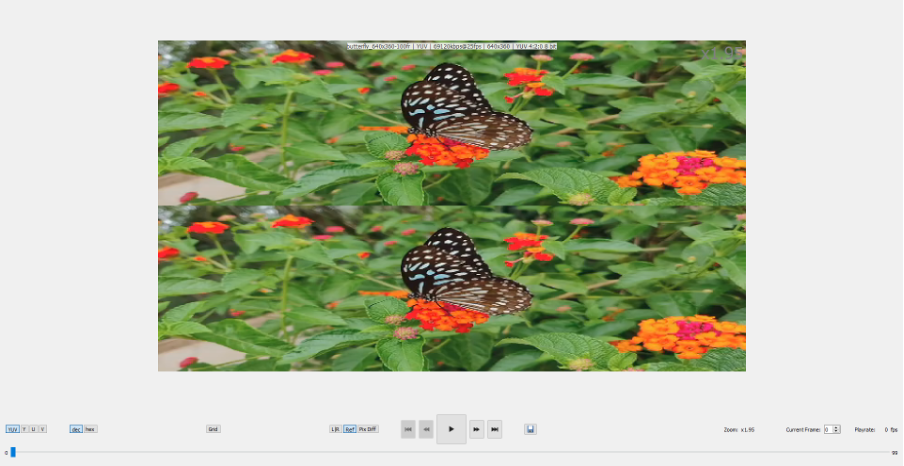 Ability to calculate metrics for additional streams not present in the project's cache
If there are no cached results for some files in a project, VQ Probe will now calculate metrics for those files. For other files, the cached data will be used.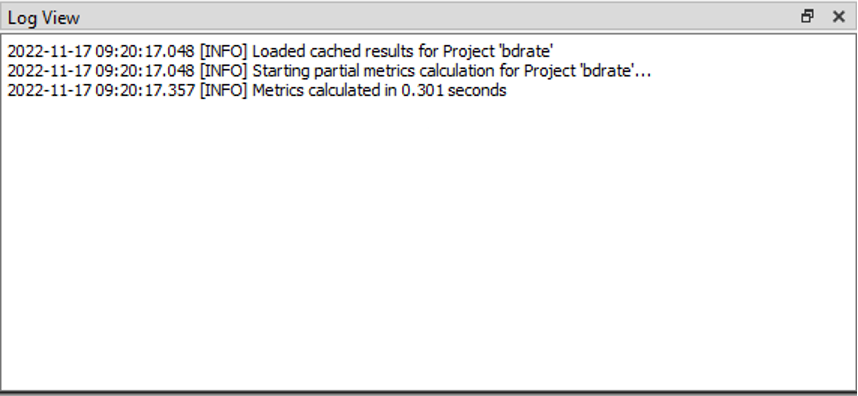 Miscellaneous
VQ Probe is now updated to AVS3 HPM-15.0 and VVC VTM 18.1.

Several problems with Pix Diff heatmaps for 10-bit, 12-bit, and 16-bit streams have been fixed.