< Back to news
VQ Probe 3.1 is out now!
Today we're excited to announce the latest update of VQ Probe. VQ Probe is a visual instrument for objective and subjective video quality comparison. Try VQ Probe 3.1 now!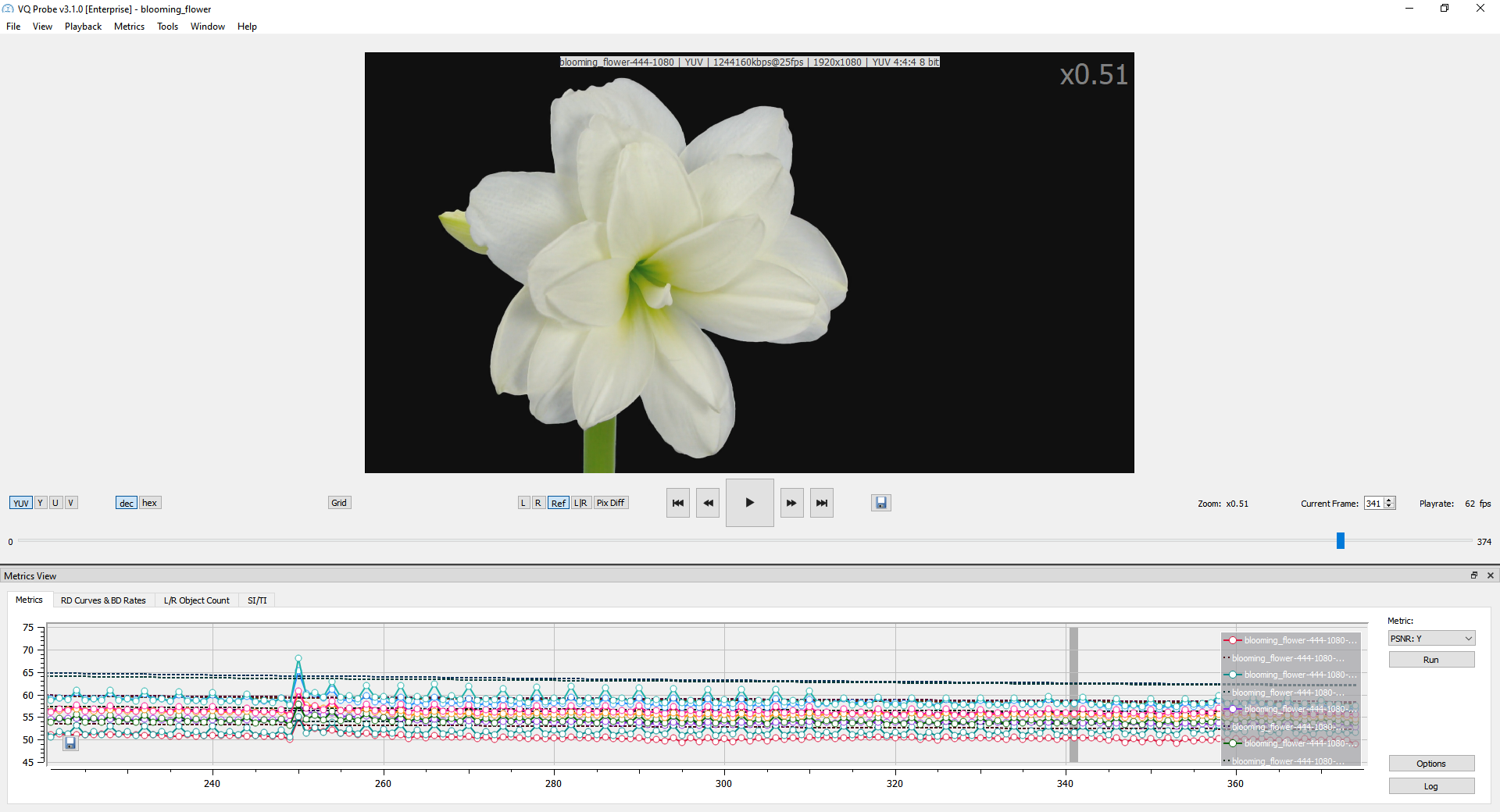 What's new in VQ Probe v3.1
VP9 support
We have added support for the VP9 codec in VQ Probe.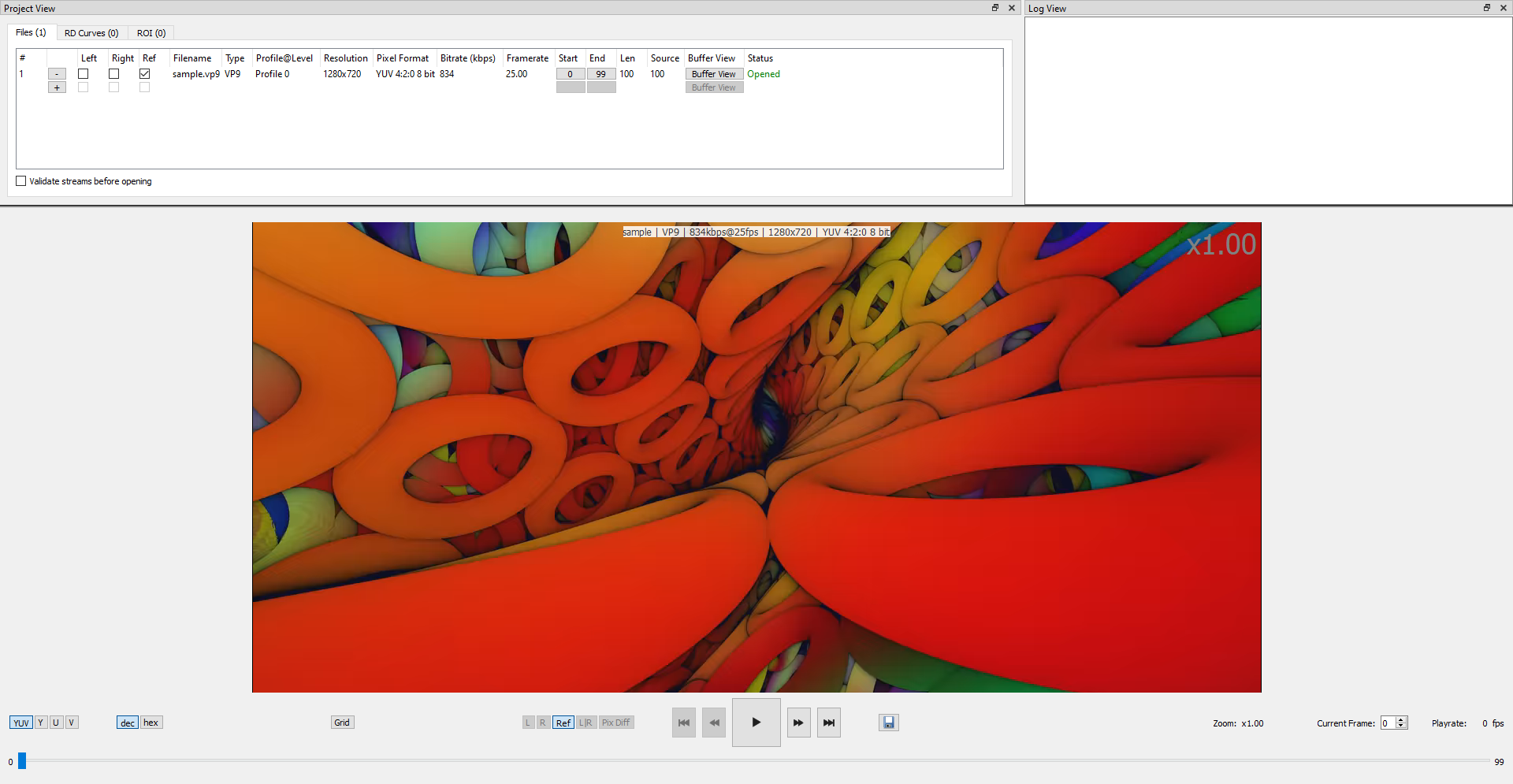 YUV 4:4:0 support
We have also added support for YUV 4:4:0 chroma format.
New metric: APSNR
We have added a new metric to VQ Probe: APSNR. This is an aggregate metric - MSE is calculated over all frames in a stream to get a single PSNR value.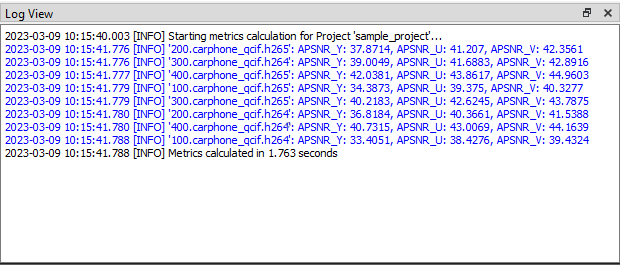 PCAP support
VQ Probe now supports opening captured network data packets containing streams.
New view modes in Playback View
We have added two new view modes for Left and Right streams.
Preview plots in Metrics View
We have also added a small preview plot that can be used for navigation. Expand Metrics View vertically to make it appear.

New CLI features
We have added several new options to the CLI version of VQ Probe:
--siti: calculate SI/TI
--trim: set the Start/End frame numbers of an added file
--buffer-info: extract stream buffer level information as JSON and export it
Miscellaneous
VQ Probe is now updated to AVS3 HPM-15.1 and VVC VTM 19.2.
Minor graphical bugs have been fixed.