< Back to news
VQ Probe 3.3 is available now!
We're excited to announce the latest release of VQ Probe. It's a visual tool designed for both objective and subjective video quality comparisons. Give VQ Probe 3.3 a try today!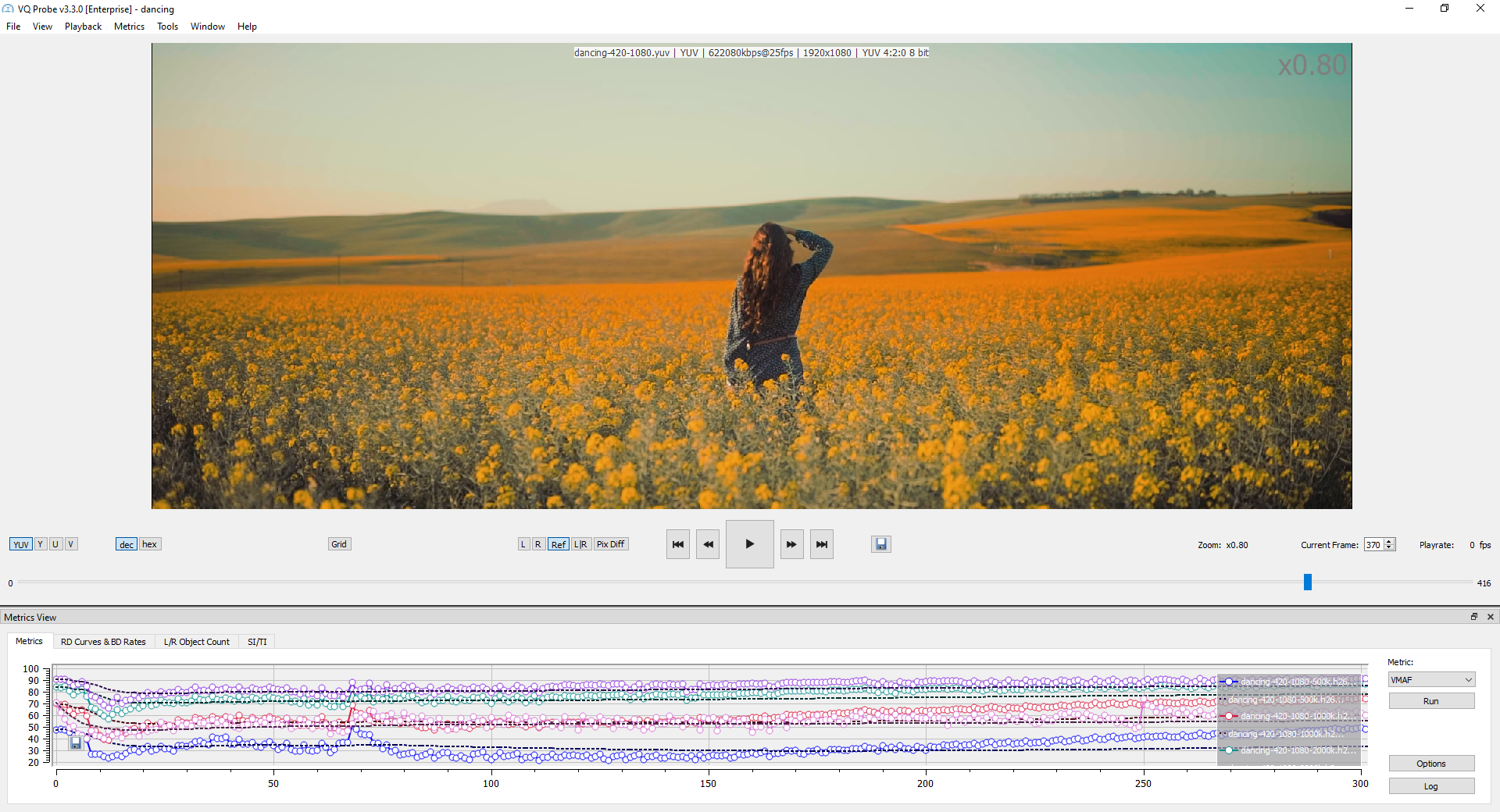 TS support for AVS3
We've added support for AVS3 streams packaged in TS containers.
New options to add RD curves automatically
We've introduced the feature to automatically add streams to RD curves. To set the RD Curves Auto Mode, go to Tools > Options > General > RD Curves.

Ability to drag streams between RD curves
You can now drag streams between RD curves. The streams will be removed from the original curve and added to the new one.
ROI Constructor
We've also introduced the feature to manually draw regions of interest (ROI) using the ROI Constructor dialog. Click and hold the left mouse button, then drag to outline the desired ROI.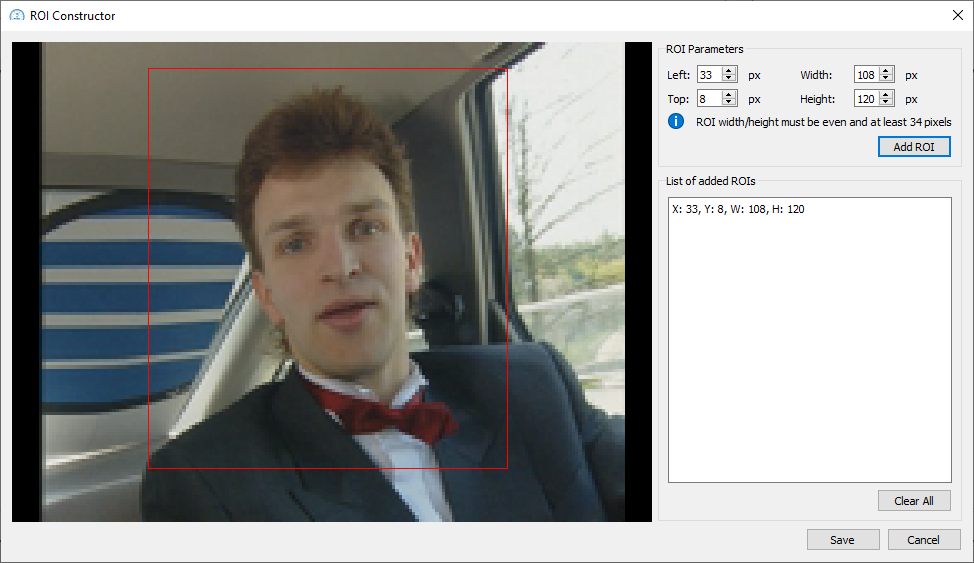 New options for metrics calculation
We have added several new options for metrics calculation:
Scaling Mode for Convex Hull: sets the scaling mode for Convex Hull
GUI:

Show Cumulative Average Curves: enables/disables Cumulative Average curves
Show Dots on Curves: shows/hides dots on curves

Added the ability to display stream stats in Metrics Log
You can now inspect multiple statistics for every stream. Click the Stream Stats button in the Metrics Log to open the Stream Stats Log.

Miscellaneous
Updated our SCD algorithm to align with FFmpeg results.

Improved user experience by adding notification pop-ups when opening files/projects.

Resolved VVC/AV2/AVS3 opening issues in both Free and Pro versions.

Fixed a bug related to 10/12/16 bit Y4M streams.

Fixed an issue where the slider didn't recognize LeftArrow/RightArrow key presses.

Fixed an issue where legends weren't responding to single clicks.

CLI: fixed a memory leak on Linux.