< Back to news
VQ ANALYZER V.6.4 RELEASE
Today we are pleased to announce the release of an update to VQ Analyzer: our designed and tested video stream analysis tool can inspect each step of your decoding process graphically and numerically.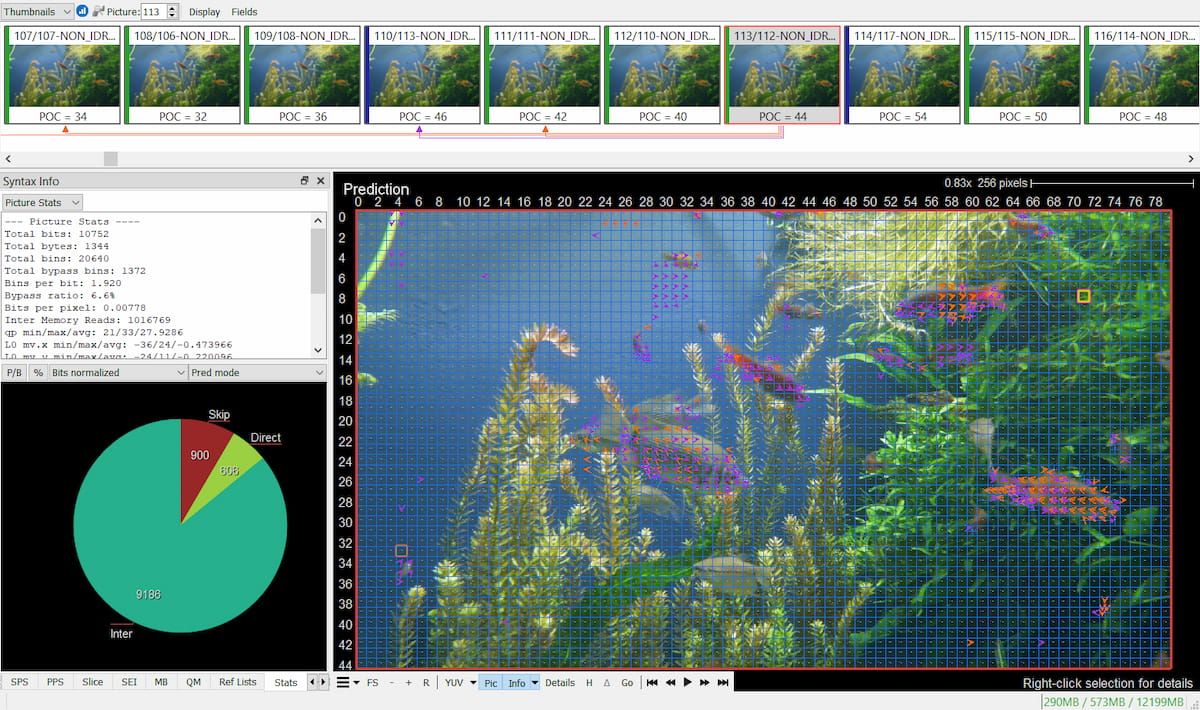 The following new features have been added to VQ Analyzer 6.4:
1. VVC. For VVC, Versatile Video Coding (MPEG-I Part 3), a video compression standard, the following functions have been added:
Transform coefficients calculation details. In the detailed view of the transform mode, you can now click on any transform coefficient. By clicking it, a popup window appears, which presents the parameters and formulas for calculating this coefficient.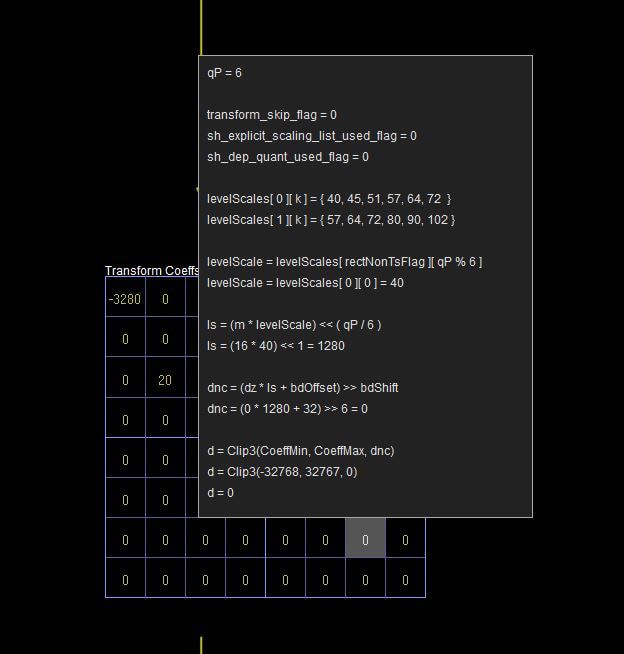 Pic1. Transform details popup
Memory usage optimization. Memory handling for VVC streams has been improved. Now you can work with 8k streams, provided 32 GB of RAM is available at least.
Updated to VTM 14.0
2. AVS3. For AVS3, the latest generation source coding/decoding standard with independent intellectual property rights in China, the following functions have been added:
Syntax elements on a block level. A block tab is added to the syntax info window. It presents the syntax elements and their meanings for the selected block.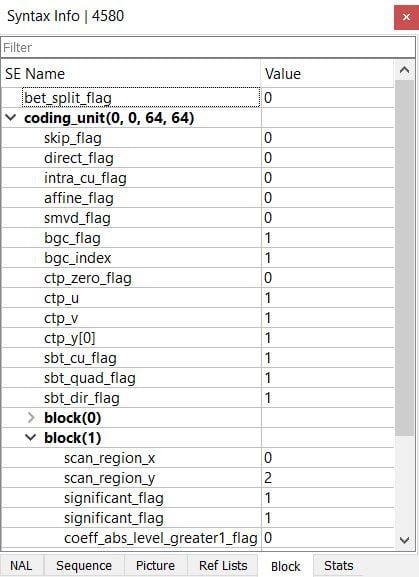 Syntax statistics. The Counting of syntax elements for each frame has been added to the syntax info window on the stats tab. It appears when you select syntax stats in the top combo box.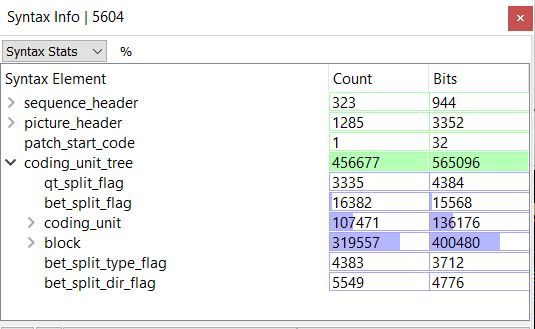 Dual View support. A possibility to open and work with dependent streams.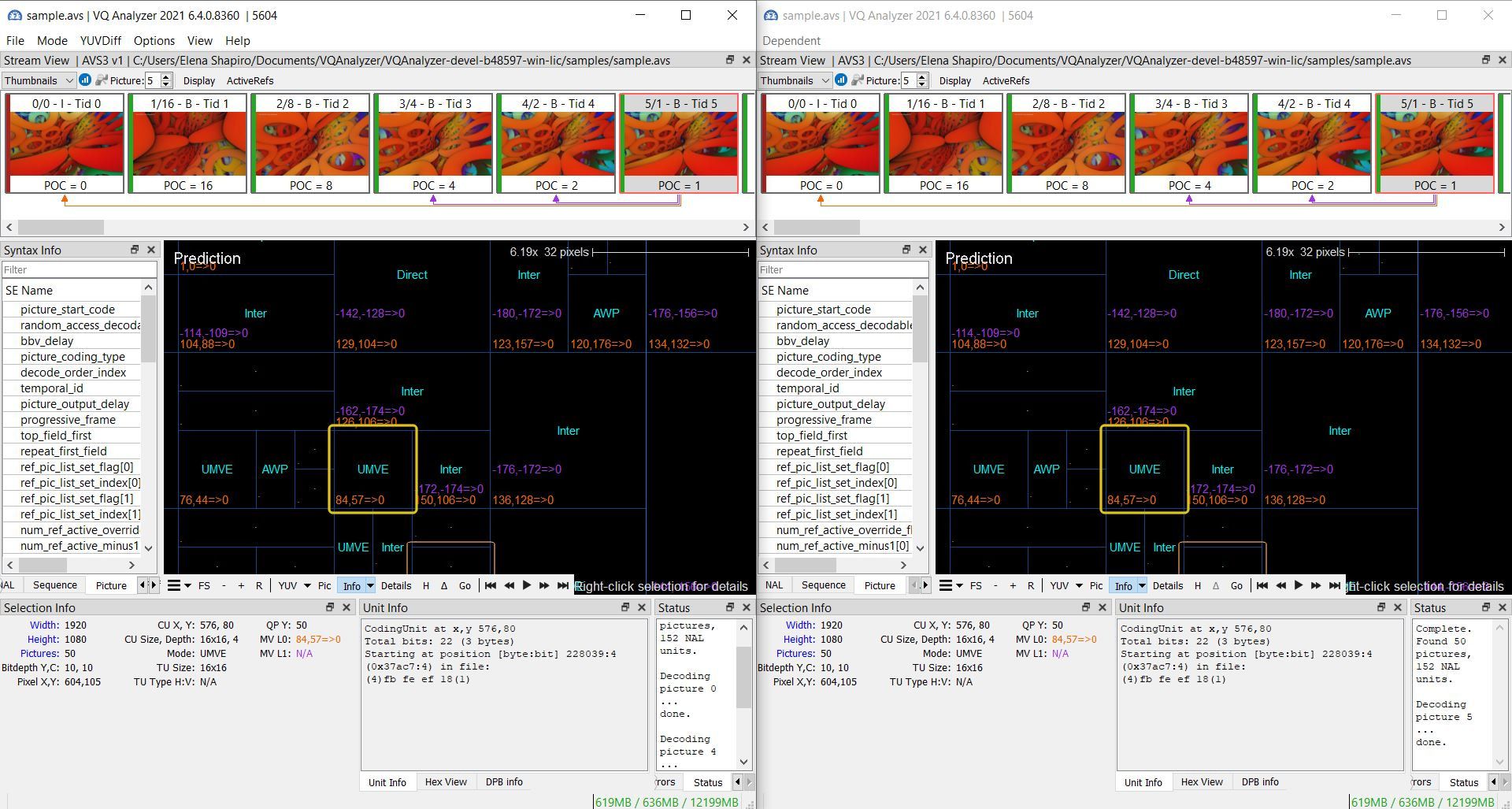 In addition, many useful features have been added:
QP calculation details for VVC
RPR blocks calculation details for VVC
list0 and list1 utilization to stats for VVC
parameters for weighted prediction in Syntax Info Refs Lists for VVC
unlocked edge details for unfiltered edges in Loop filter mode for VVC
a reset plot functionality in Stream View Buffer tab for VVC
base Qindex and QP delta to stats file for AV1
About ViCueSoft
ViCueSoft is a software company specializing in video quality analysis and independent objective and subjective grading, video codecs development, and optimization with Intel* Media SDK and OpenCL. ViCueSoft provides consulting, R&D, and outsourcing services to the companies operating in software-defined transcoding, OTT service, content contribution, distribution, and media servers. Established in 2017, the company's professional and vibrant team has been delivering custom solutions to more than 100 companies worldwide, including in the USA, Canada, Europe, China, Japan, and Korea.