< Back to news
VQ Probe 2.5 is out!
Today we're excited to launch the newest version of VQ Probe. VQ Probe is a visual tool for objective and subjective video quality comparison. Try VQ Probe 2.5 now!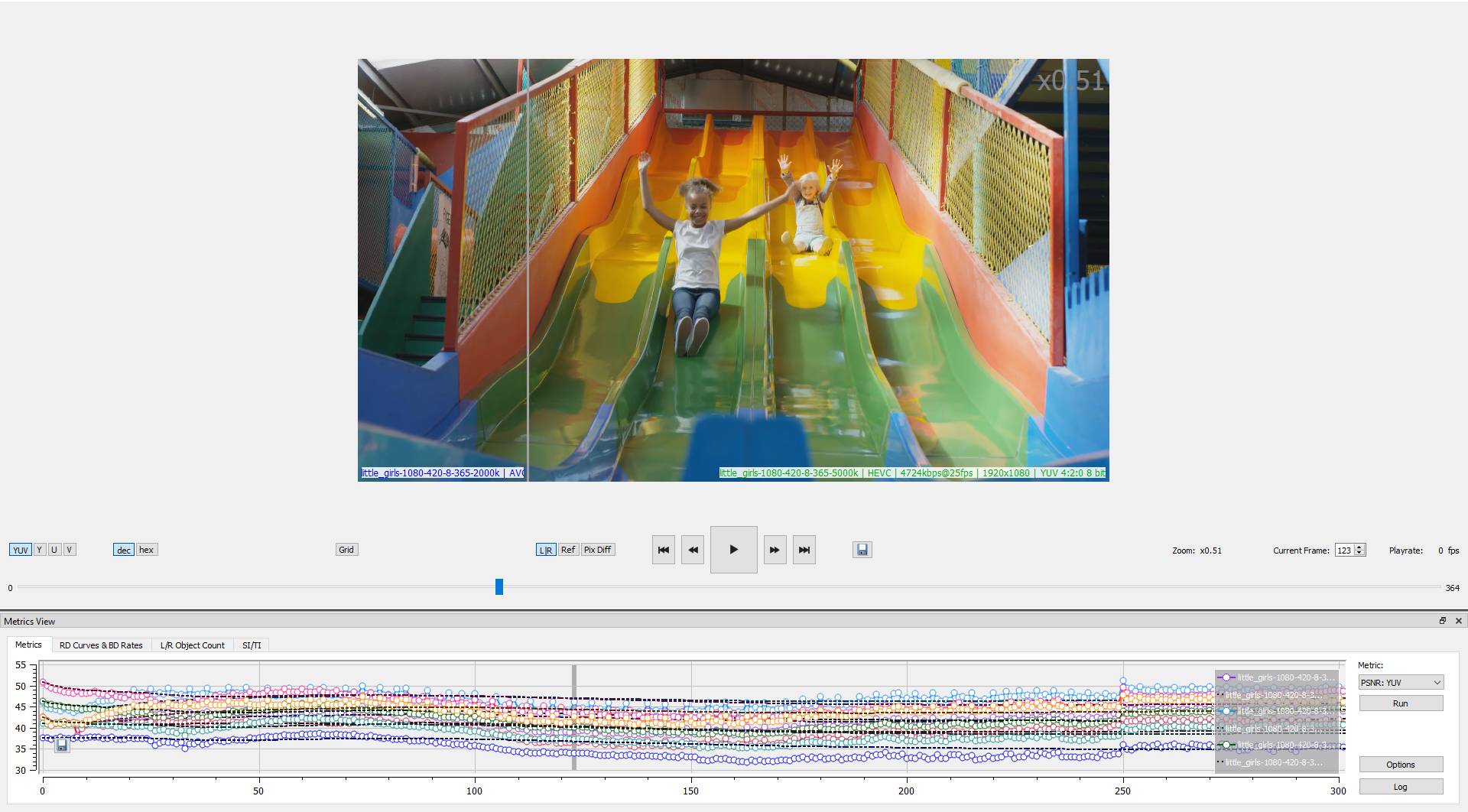 What's new in VQ Probe v2.5
Grid Overlay
We have added support for the Grid Overlay mode. This mode allows you to divide the current frame into blocks of various granularities from 2x2 up to 256x256 pixels.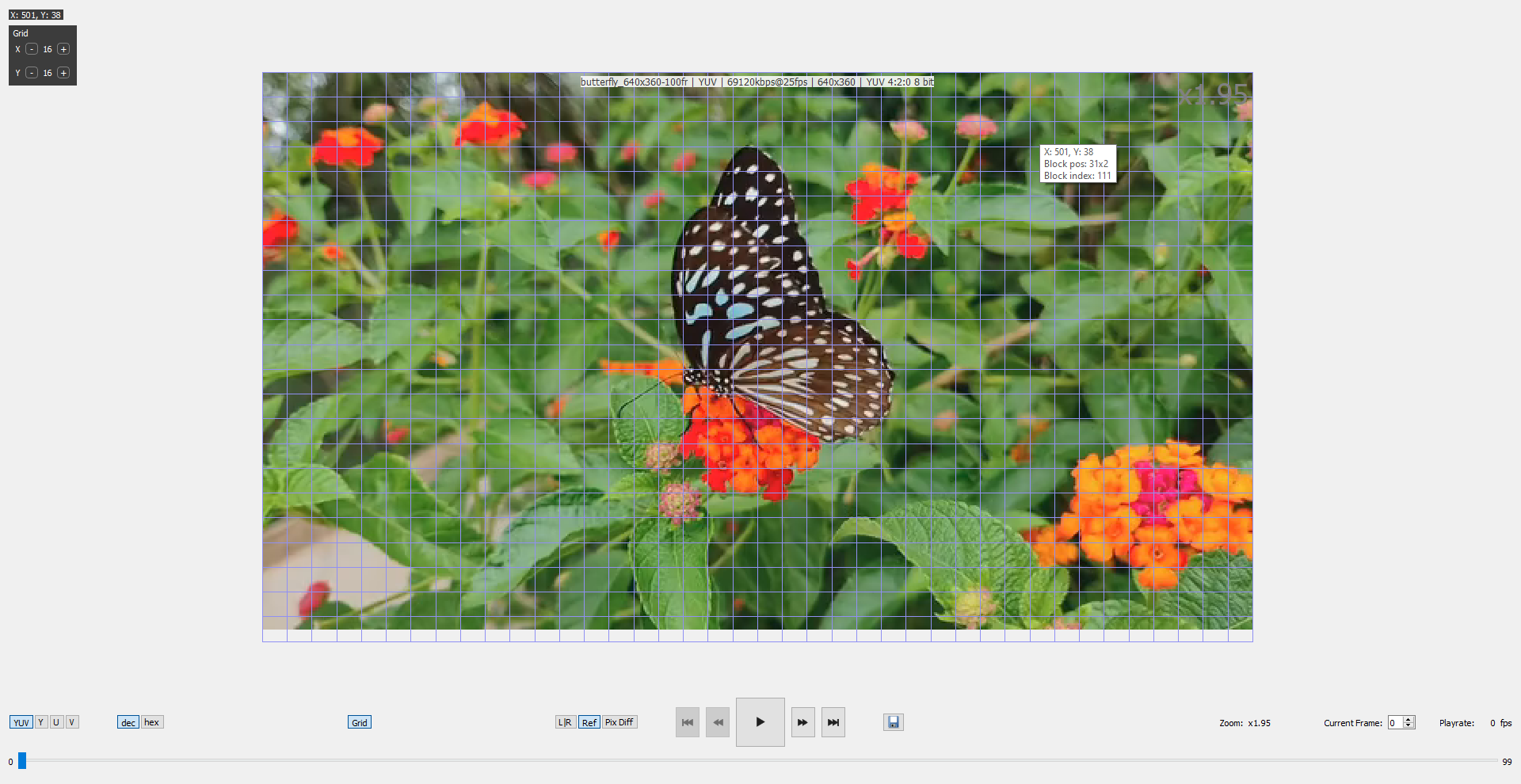 YUV in containers
We have also added support for containers with uncompressed video (AV_CODEC_ID_RAWVIDEO).
Playback View: Context Menu
We have added a context menu in Playback View. This menu duplicates some actions from the View and Playback menus, for which no corresponding buttons exist.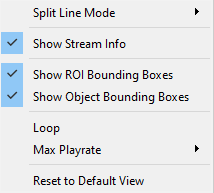 Improved UI logic for one non-reference stream
We have also improved UI logic for the case when there is only one non-reference stream. The encoded stream will now be fully shown without the split line.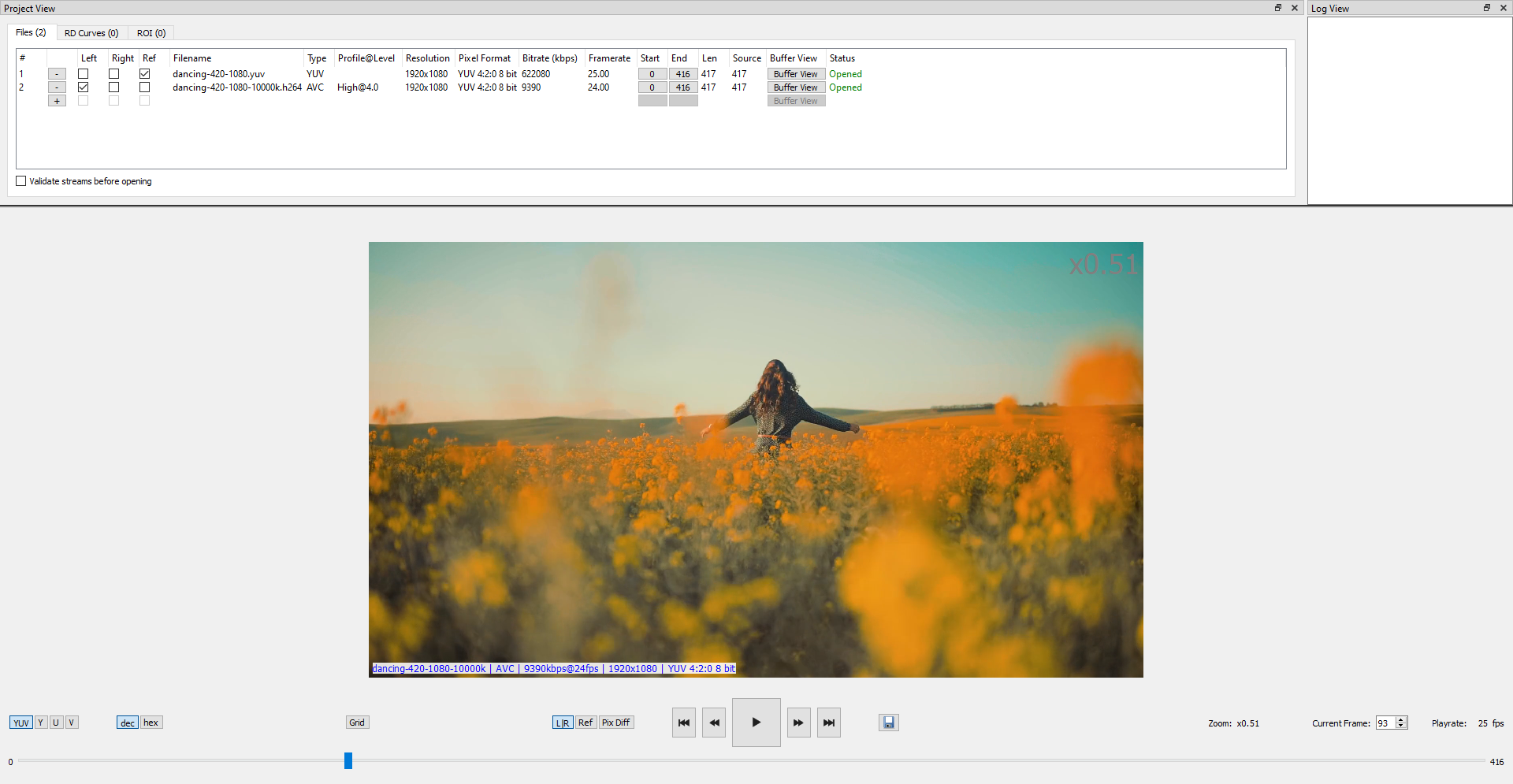 Cached results inside a project's folder
Metrics calculation results will now be saved in a folder near the project file after the calculation process is finished. It will allow you to export your project together with its cached results.
Object Detection for one stream
Object Detection can now be run for a single stream.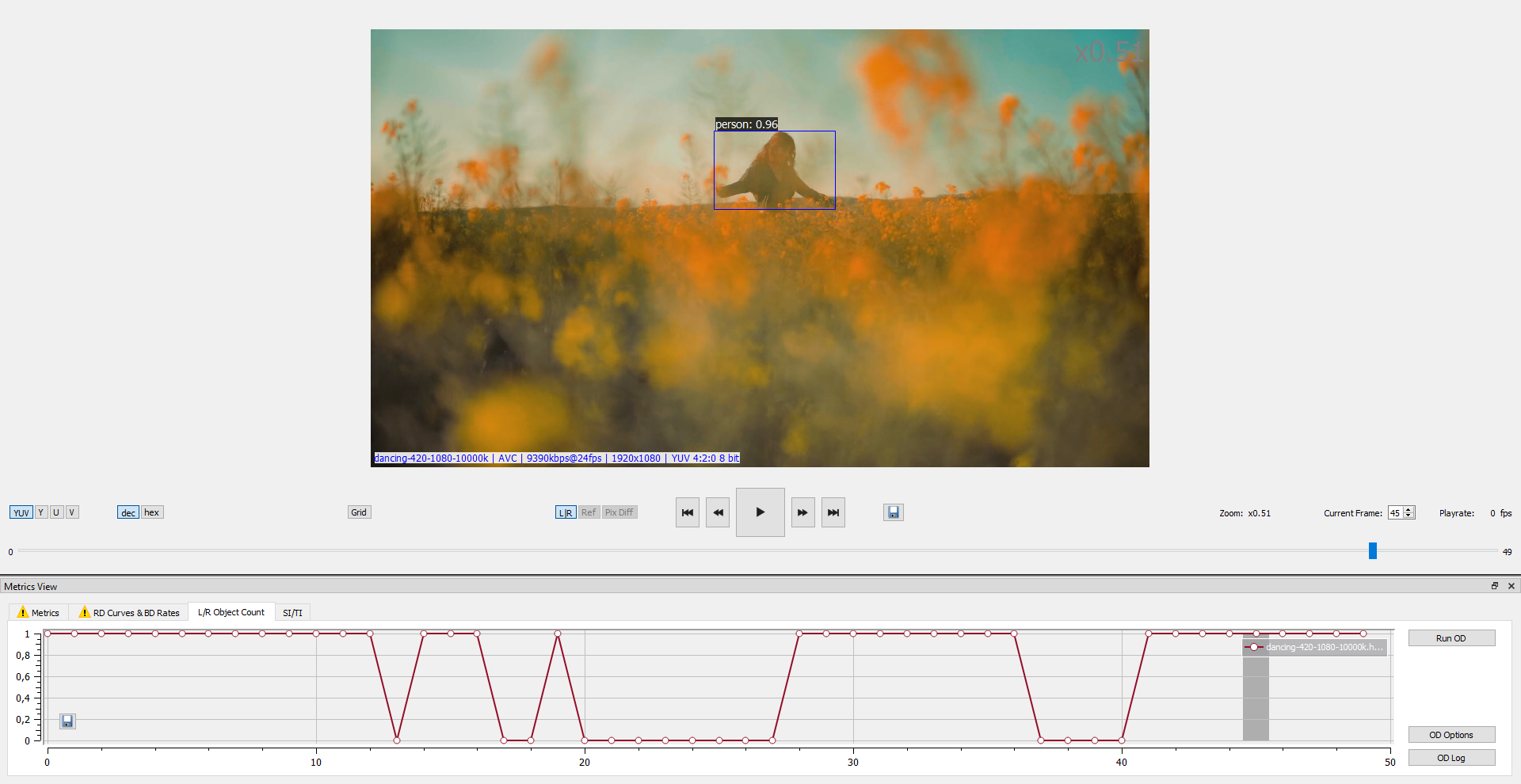 Miscellaneous
VQ Probe is now updated to dAV1d 1.0.0 and AVS3 HPM-14.1.
We have reduced five times the size of the distribution package; Object Detection models will now be downloaded dynamically the first time they are used.